I've been wanting to visit Myanmar since 2 years ago. I supposed to pay a visit in January 2015, I had my ticket but lost it due to some personal reasons. At the beginning of 2016, I keep looking for travel companion to explore Myanmar and none of my friends interest to visit the country.. and a good day in November, a friend sent me a message telling me he wants to visit Asia again within a month and asked me if I want to join.. and it's Myanmar!!! At that time I was thinking that the universe gives me a way to Myanmar. Yay!
Why Myanmar become special that I need to pay a visit so badly? This is my personal reasons why you need to visit Myanmar at least once in your lifetime.
1. This country opens their border on 2013, and it has a less touristy place around which is good.
Untouched places with a few tourist (comparing to its neighborhood country) is a good idea to spend the day. Imagine within some years, Myanmar is like other places with tourist everywhere. It's so mainstream.
2. Myanmar is once in a lifetime travel.
For some people, being here like a time travel to 70 years ago. But for Indonesian, well maybe not, we still have some villages similar with Myanmar.
3. If you like something cultural or exploring an ancient city, this is your place.
Me personally like something cultural. Doesn't matter if it is remote area and not a big city, I have high interest to explore it. The idea of being surrounded by nature excited me even more.
4. Pagodas Over the Valley? Yep, BAGAN!
My top list in Myanmar is Bagan. That's where the valley of more than 22.000 pagodas are located. This is my dream destination. Once I stepped my feet in Bagan, it was like a dream comes true. All I had are magical moment in a peaceful place. Beautiful sunrise and magical sunset is what Bagan will offer you.
5. Their people are really nice.
You can feel their sincere smile and they will help you finding a way when you get lost.
6. A place where you can see most people with no makeup on
I saw their people is still pure (at least in Bagan and Inle Lake). They are wearing Thanaka, a traditional Burmese powder, on their cheek and I rarely see people with their makeup on! Except in Yangon.. well I guess because Yangon is the capital city so the people must be more modern.
7. Living cost in Myanmar is low.
This always becomes my consideration when it goes for traveling besides of Visa application things and airfare ticket. For Indonesian, it's a free visa.. but my European friend need to apply e-Visa and it cost you around USD 50.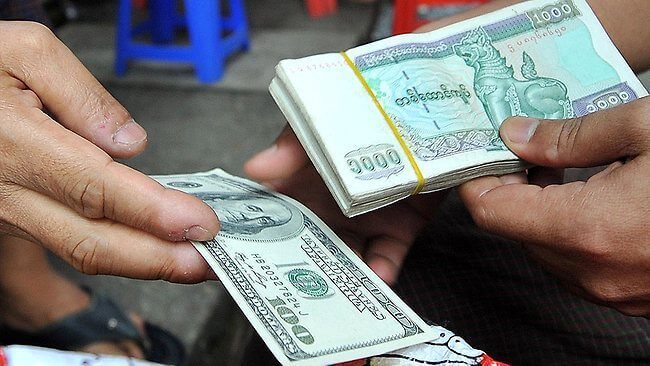 Well, I think that's it some reasons why you should consider Myanmar as your next journey.. maybe you can find your own personal reasons after visiting this country. Cheers! 🙂